Product

Triangle Brick - Franklin
Triangle Brick - Franklin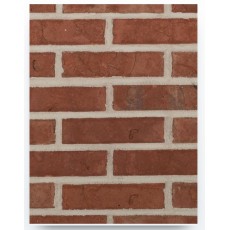 SIZE
2 5/8" x 2 3/4" x 9 5/8"
- 400 BRICKS PER CUBE -

Franklin
RED
A blend of tradition and artistry.
The richly textured red body of the Franklin is complemented with tones of warm gray, gold and tan along with a slight iridescence of purple and blue. The unique color range of this tumbled brick makes it a versatile solution for residential and commercial applications.
Brick Image: King Size | Gray Mortar | Clay County